Vendée Arctique Les Sables d'Olonne: first edition in 2020 

Set up in July 2020 by the IMOCA Class, the Vendée Arctique offered a final race to help ensure the  boats were more reliable before the start of the ninth Vendée Globe. Although it was held behind closed doors, this single-handed, non-stop race that traversed the weather systems of the hostile, northern waters appealed to many Vendée Globe sailors. 
It had already been more than a year since they had contested a single-handed race.
In 2020, the year of the Vendée Globe, it was becoming increasingly urgent to reinforce their preparation before setting off to tackle the round the world race. The health crisis had unfortunately upset all previous  plans including the cancellation of two solo transatlantic races The Transat (Brest - Charleston, USA) and the New York - Vendée.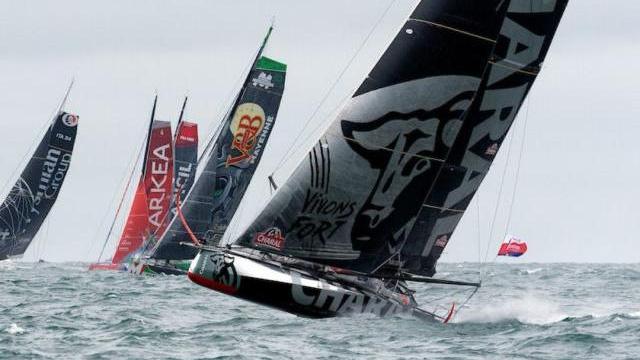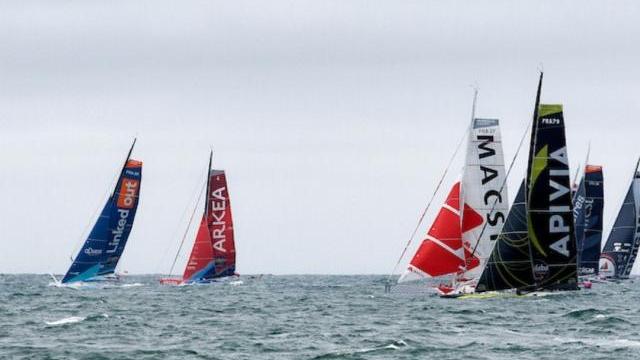 A race necessary for the preparation of the sailors and the boats 
Organised by the IMOCA Class, this first edition perfectly fulfilled its role as a preparatory race for the 2020 Vendée Globe. The skippers had the opportunity to race hard on the open oceans, in sea conditions similar to those encountered in a Vendée Globe. This race allowed the sailors to prepare themselves both athletically and technically for their round the world race.   
Twenty skippers took the start: 5 nationalities, 4 women and included 7 competitors who still needed to qualify for the Vendée Globe. The race also allowed them to test the onboard systems and processes required for the Vendée Globe. 
In the end, the final ranking of the first edition of the Vendée Arctique - Les Sables d'Olonne followed  a certain logic: reflecting the technical advances and preparation times of the latest generation of boats as well as the track record of the racers and their experience in solo sailing, the harmonious match between man and machine and the overall level of preparation of the projects.  
Finally, this course allowed three solo sailors to validate their qualification for the 2020 Vendée Globe: Kojiro Shiraïshi, Isabelle Joschke and Clément Giraud.
Jérémie Beyou, winner in Les Sables d'Olonne, Charlie Dalin, 2nd and Thomas Ruyant, on the third step of the podium in 2020, battled it out often in sight of each other and they kept the suspense alive until the last few minutes of the race.
Not long after the podium finishers (6 competitors arrived in the space of 6h19m), the older generation foiling boats also proved to be very successful, such as Initiatives-Coeur, PRB, MACSF (before the boat's boom broke in two), SeaExplorer - Yacht Club de Monaco and indeed Maître CoQ IV.
Throughout the race, and from the top to the lower reaches of the rankings, everyone had a race and all were challenged in their own group.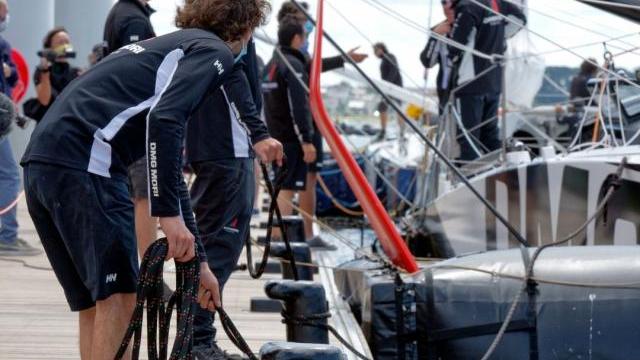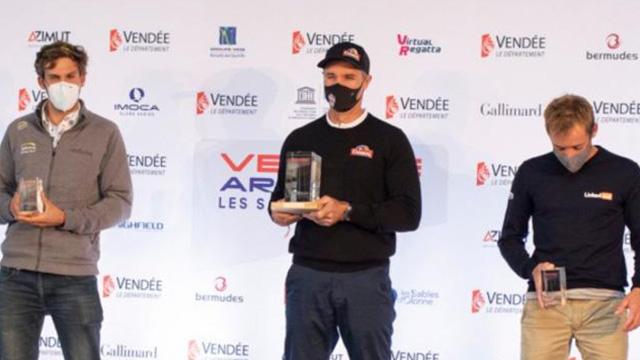 2020 Rankings
| RANK | SKIPPER | BOAT | RACE TIME |
| --- | --- | --- | --- |
| 01 |  Jérémie BEYOU | CHARAL | 10j 05h 14min 08s |
| 02 |  Charlie DALIN | APIVIA | 10j 06h 04min 12s |
| 03 |  Thomas RUYANT | LINKEDOUT | 10j 06h 24min 12s |
| 04 |  Sam DAVIES | INITIATIVES-COEUR | 10j 06h 58min 55s |
| 05 |  Kevin ESCOFFIER | PRB | 10j 07h 54min 34s |
| 06 |  Yannick BESTAVEN | MAITRE COQ IV | 10j 09h 20min 30s |
| 07 |  Boris HERRMANN | SEAEXPLORER - YACHT CLUB DE MONACO | 10j 09h 42min 54s |
| 08 |  Giancarlo PEDOTE | PRYSMIAN GROUP | 10j 10h 27min 50s |
| 09 |  Fabrice AMEDEO | NEWREST - ART & FENÊTRES | 10j 11h 28min 32s |
| 10 |  Kojiro SHIRAISHI | DMG MORI GLOBAL ONE | 10j 11h 30min 29s |
| 11 |  Maxime SOREL | V AND B - MAYENNE | 10j 11h 33min 10s |
| 12 |  Clarisse CRÉMER | BANQUE POPULAIRE X | 10j 12h 24min 24s |
| 13 |  Isabelle JOSCHKE | MACSF | 10j 23h 49min 34s |
| 14 |  Arnaud BOISSIÈRES | LA MIE CÂLINE - ARTISANS ARTIPÔLE | 11j 12h 05min 31s |
| 15 |  Manuel COUSIN | GROUPE SÉTIN | 11j 13h 30min 29s |
| 16 |  Clément GIRAUD | VERS UN MONDE SANS SIDA | 11j 16h 33min 27s |
| 17 |  Miranda MERRON | CAMPAGNE DE FRANCE | 11j 21h 38min 47s |
| RET |  Damien SEGUIN | GROUPE APICIL | Abandon |
| RET |  Armel TRIPON | L'OCCITANE EN PROVENCE | Abandon |
| RET |  Sébastien SIMON | ARKÉA PAPREC | Abandon |