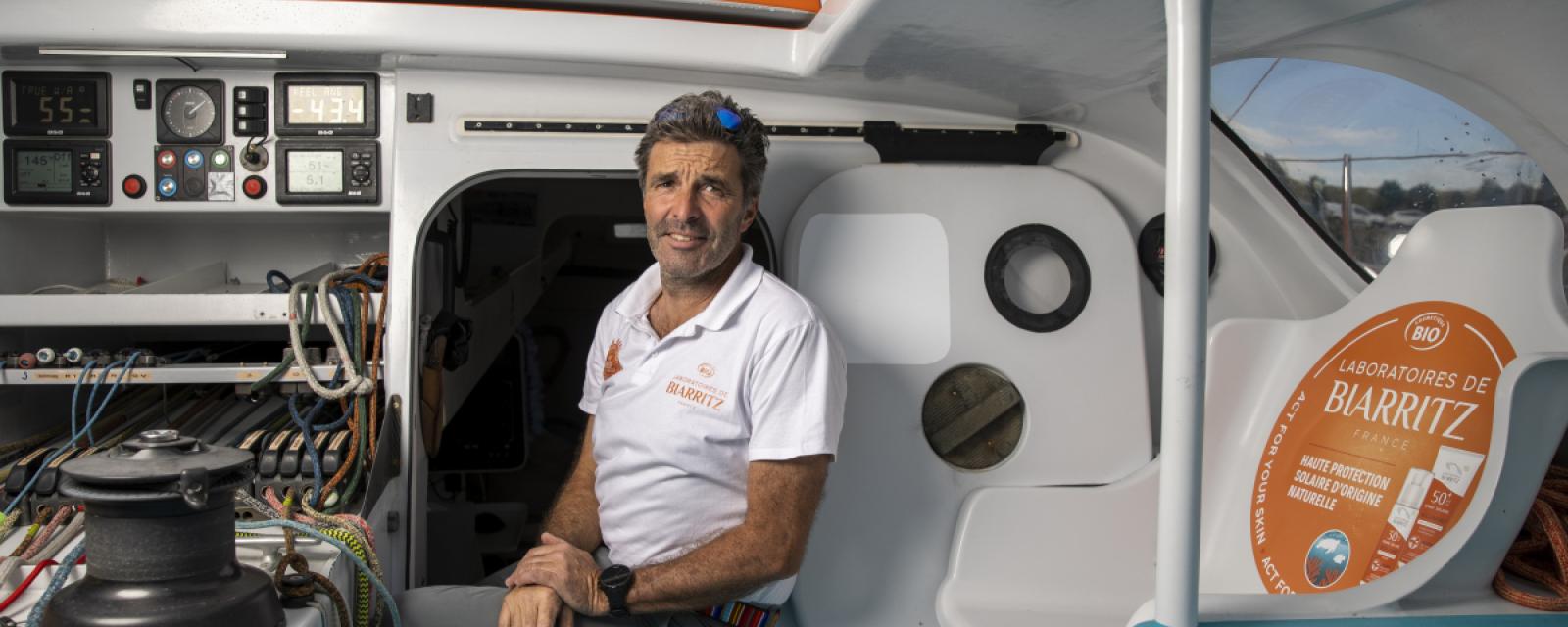 The skipper of Laboratoires de Biarritz faced initial electronic problems when he was in the teeth of the depression that was sweeping the fleet. Friday morning Van Weynbergh slipped and fell in his boat, causing a bad muscle tear. But he still he held on. As the depression got worse and with gusts of more than 50 knots, his IMOCA was knocked over several times. Then today Saturday, the problems increased when his rudder separated away from the transom
Then a massive gust of wind ripped the radar off when it was caught by his headsail. It was then that the 55 year old Belgian skipper decided to stop and give up. "He is obviously very disappointed not to have gone to the finish and having got so close. But he had given absolutely everything and had hung in to everything," explains a member of his team. "He thinks so much about everyone involved in his project. He would have liked to made the line for them".
Les Sables d'Olonne based Van Weynbergh had a small army of local volunteers who had dedicated themselves to helping him and worked on his boat. In the race particularly distinguished himself during the race by a very eastern route, skirting the coasts of Ireland and Scotland for a long time before heading for Iceland. After announcing his retirement to race management, the Belgian skipper unsealed his engine to take shelter. He intends to make regular updates with his team and will decide on a strategy to get home safely once he has rested and recovered from his Icelandic waters ordeal.