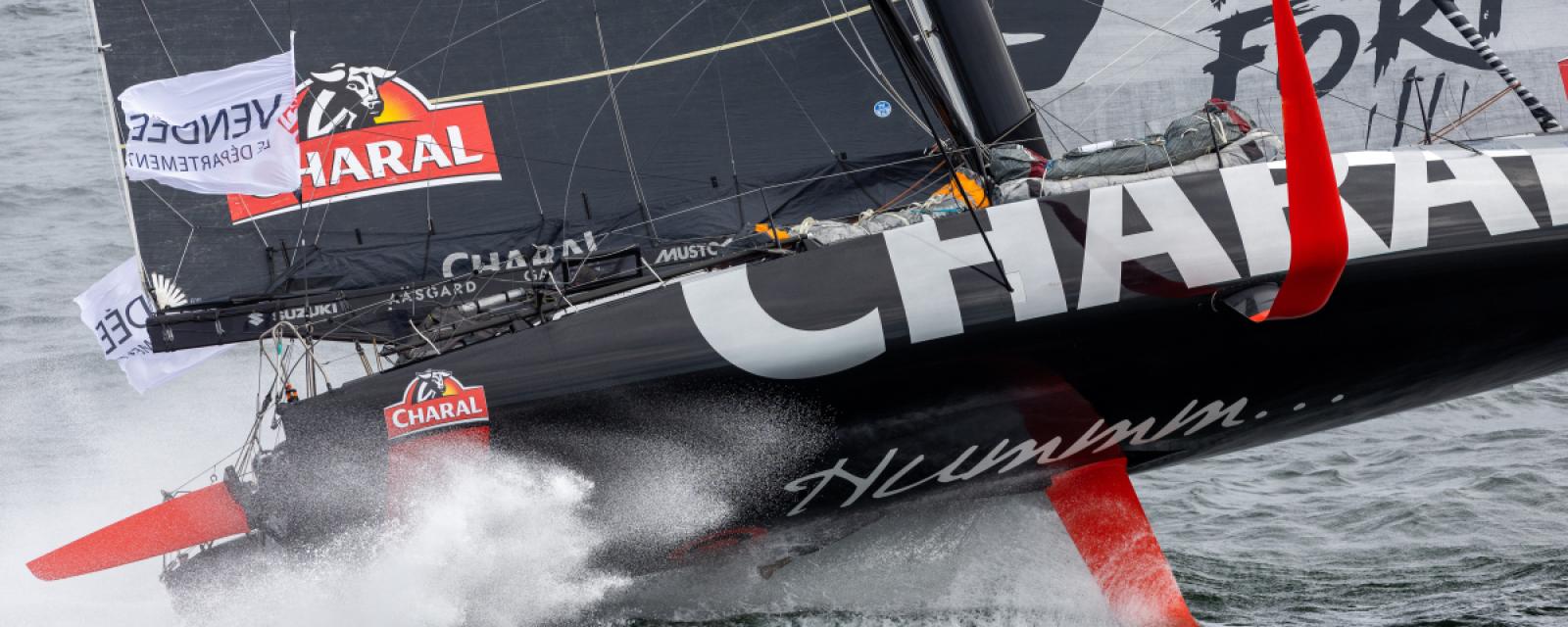 Jérémie Beyou on Charal was second 3 hours 43 minutes and 34 seconds after the Dalin and so he should restart after that same time interval behind the race leader.
At 0700hrs HF this morning Thomas Ruyant on LinkedOut was less than 30 miles from the gate and should cross this morning with Benjamin Ferré (Monnoyeur - Duo For A Job) later, first daggerboard boat on the former Macif/SMA.
The spectacular recovery of Switzerland's young skipper Alan Roura continues. Snared in the second light airs zone of the course he was last on the ranking at one stage but his choice to punch out to the west has paid a continued dividend and he is up to eighth this morning, ten miles or so behind Benjamin Dutreux (Guyot Environnement-Water Family).
As the low evolves and passes over the fleet it is those towards the back of the fleet which will bear the worst of it this morning, Arnaud Boissières (La Mie Caline) was reporting 40kts, Conrad Colman (Imagine) much the same. Spoken  to by race management this morning Fabrice Amedeo explained that he had 40 knots of wind around 0600hrs this morning.
Two skippers took a different route from the others. Louis Duc (Fives - Lantana Environnement, 9th) who had skirted the Scottish coast and explained yesterday he was "looking for a passage through the labyrinth to Iceland" continues his route to the east of the fleet and is 210 miles from the gate . For his part, Manu Cousin (SÉTIN Group, 24th) has decided to turn away from the northwards route reported to be  "…..trying to avoid the main part of the depression"…200 miles from the Irish coast.