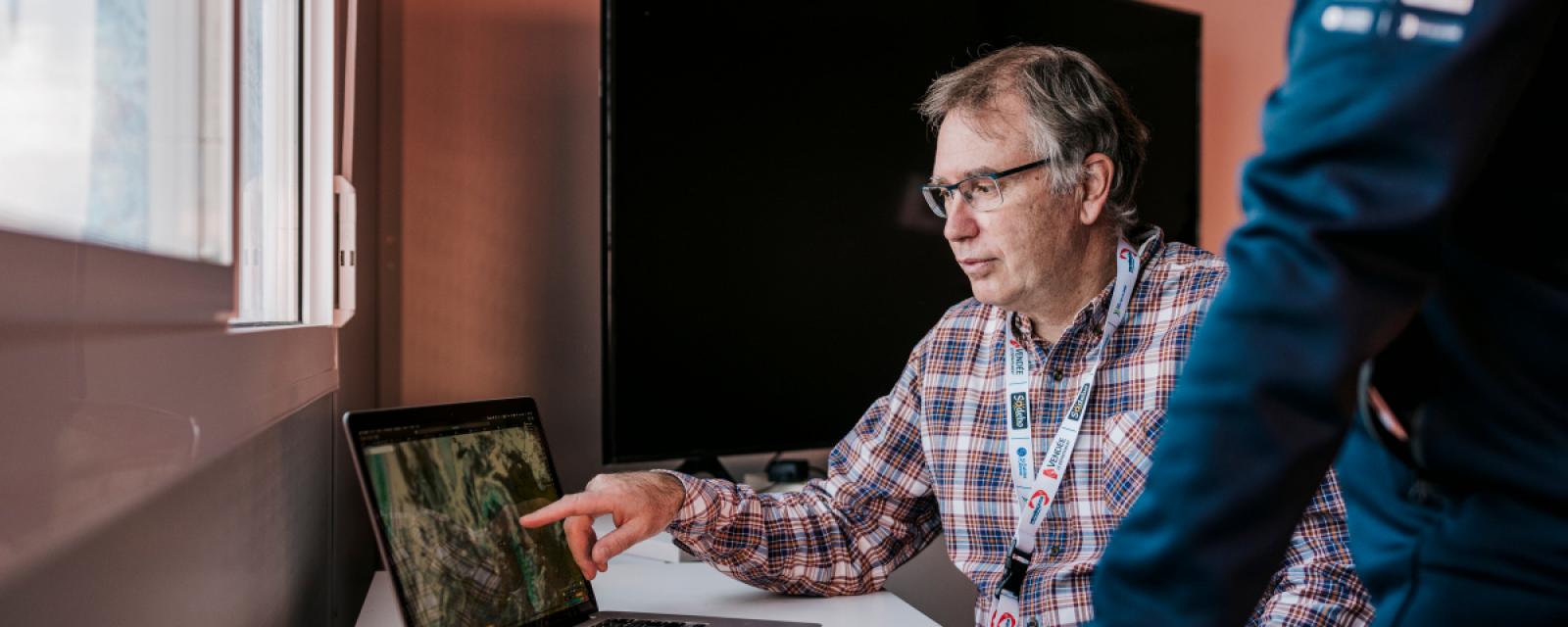 From Les Sables d'Olonne to the Fastnet
" Anything can happen. During the first edition, 35 knots swept across the course to the Fastnet. And remember that back in 1979 there were more than 60 knots in the middle of summer during a terrible Fastnet race that decimated the fleet. What complicates matters is that there is no room to play with the systems between the top of Brittany and the mythical Irish lighthouse, which is to be left to starboard. So we work with what we have and in summer we even suffer as much from the dead calm (dead calm) as from bad weather depending on what happens. The Celtic Sea can also see very light and fickle winds".
Heading northwards
"On the climb to Iceland there is a corridor where the depressions that come from Newfoundland and the United States cross. They are pushed north and circulate towards the west or east of Iceland. Skippers will have to cross these corridors of depressions and so need to choose the best moment to cross. The complexity comes from the fact that they move quite quickly requiring a lot of vigilance. This means that gaps can widen or conversely compressions or consolidations can occur. Two boats thirty miles apart might not have the same conditions, one can be playing with the system and the other not. It will be very interesting for the race followers. On board there is a lot of work to be done with regular manoeuvres sail changes and a lot of navigation work (determining the route to follow). Going to Iceland is demanding but so too on the way back. There will be relentless hard work really right to the return to the latitudes of Brittany. Even if the depressions are not very deep they mean that the conditions will never be the same for long. The skippers will be on the go just as if it were a very big leg of the Solitaire du Figaro".
Ice?
"In principle, if you stay close to the northwest corner of Iceland the closest corner to Greenland – you will not see any ice there: it is usually 30 to 60 miles further west. The ice is descending from Greenland. The pack ice (frozen water) that is on the Greenland coast breaks up at this time of year, and a few icebergs (from glaciers) may also come down on the cold current that runs down off Greenland and makes its way from north to south. There, the water is cold, around 0°. Conversely, the waters of Iceland are 8-10 degrees in July. When they meet, small gyres form, rotational movements due to the fact that waters of different temperatures find it difficult to mix. These areas mean the presence of various nutrients, and therefore the presence of marine fauna. But usually this should be quite far away from the course."