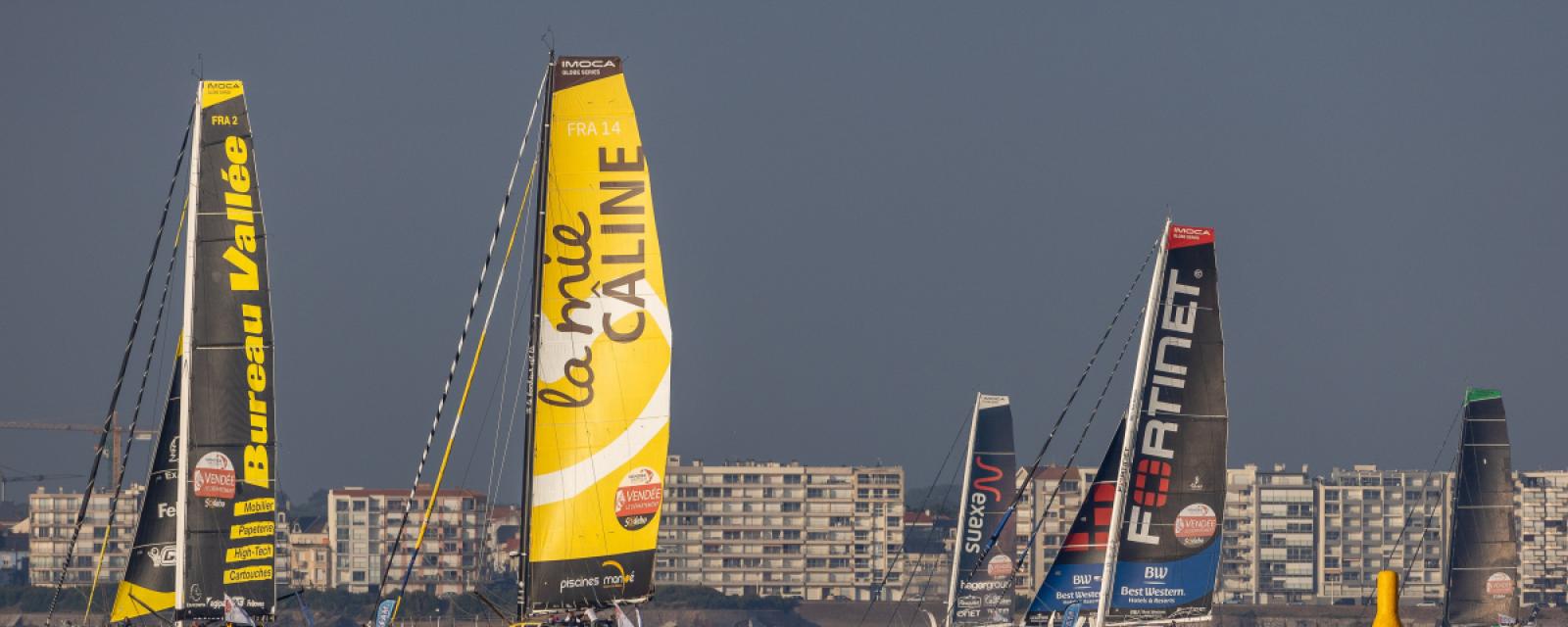 After starting from Les Sables d'Olonne on the west coast of France the fleet will pass to the west of Ireland and then round Iceland from the east, passing along the north coast of the island, rounding counter-clockwise before heading southwards back to Les Sables d'Olonne.
At 48 hours before the start, the race director Francis Le Goff and his team confirmed the course this afternoon in light of a forecast which should see the fleet leaders encountering E and NE'ly winds of around 25kts north of Iceland.
Alain Leboeuf, President of SAEM Vendée and the Vendée Department, is pleased with the decision which takes the race north around Iceland: "We are delighted that the conditions allow us to follow the principle of this Vendée - Arctique -  Les Sables d'Olonne. With this climb to the Arctic Circle, we maintain an unprecedented, ambitious and demanding course, and the conditions should allow the story of a beautiful maritime adventure for the 25 skippers who honor us with their commitment. And on shore we will dream with them."
Francis Le Goff, race director explains the decision: "Everything is positive, the fleet will go almost all the way around the island downwind. We set a gate to the east of Iceland because one or two odd models suggest it's good to do so, but the weather seems settled meantimes. Further out the Atlantic on the way back, an anticyclone is forming so reaching st speed. A quick return to Les Sables d'Olonne in 11 days is possible."
Race direction remain cautious and has reserved the option to modify the course the weather modelling as used by Christian Dumard, weather consultant for the Vendée Arctique were to change significantly. Up in these latitudes the weather systems change and move quickly and the data can sometimes prove a bit variable depending on the weather models.
A gate has been set at the latitude of the most eastern point of Iceland at a very small island called Hvalbakur which has an area of one hectare and is just 5 meters high. A virtual waypoint has been positioned 7.1 miles to the east of this islet. If the conditions were to deteriorate, the skippers would turn south after passing the gate, towards another waypoint positioned in the middle of the North Atlantic to the north of the Azores. In the event of a change of plan, the skippers will be notified no later than 150 miles before their arrival at this gate.
The models with the highest probability envisage the start of the passage round the east of Iceland  on Friday June 17 an  Icelandic national holiday.