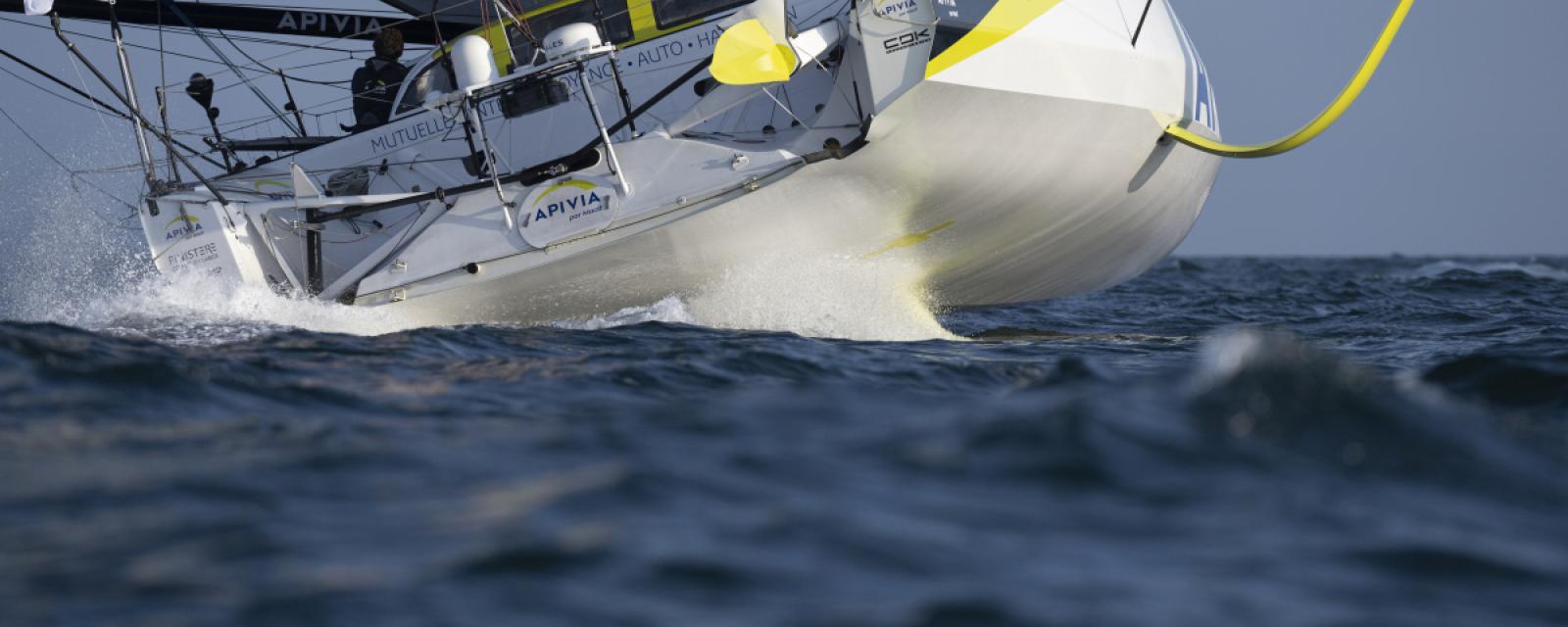 Fabrice Amedeo (Nexans – Art & Fenetres): "It will be tough. In general, on the Transats, we go towards the weather systems, or we cross them, depending on the direction of our route. Here as we are doing a south-north course, it is the systems that will cross our route. So it will be full on and  varied. You can have an anticyclone in the morning and, in the evening, a depression, before a new anticyclone."
Thomas Ruyant (LinkedOut): "It will be a really competitive fight on an intense, technical, strategic, physical course. At the finish we will be knackered, totally cooked. We had a bit of a taste of it two years ago. We're going to cross the Arctic Circle racing against tough guys like me who never give up. It will be a great fight on all levels. Potentially, we could arrive more tired than after a Vendée Globe".
Charlie Dalin (Apivia): "It's a tough mid-season race almost certainly tougher than the Route du Rhum. It's good that these races are difficult. We are on course length close to that of the Route du Rhum, or even more. We will have to think about some rest, but priority is looking after the boat. If I have to change sails, I'll do it. I will have to adapt to the rhythm required all the time. That's what it will take to win."
Louis Burton (Bureau Vallée): "It's a very challenging passage that sends us into regions that we don't usually cross. This will require caution, a lot of weather analysis and real test of endurance. We will have to preserve the machine in the tour of Iceland. The proximity of the coasts and large TSS  (traffic separation systems) will mean constant stress. We are well set up for this kind of thing but we won't be getting much sleep."
Damien Seguin (APICIL Group): "This is the most difficult race of the season. We will get lots of systems and different weather from start to finish, unlike a transatlantic race. I find it great to be able to visit places like Iceland and the Southern Ocean. In less than two years, we will have crossed the two polar circles".
Arnaud Boissières (LA MIE CÂLINE): "I have circumnavigated the British Isles several times that takes us to the Faroe Islands, already very far north, but we are pushing even further: we are going to more polar latitudes than during the Vendée Globe. There might be icebergs or whales around? Between Ireland and Iceland you can get beaten up once or even twice. And up there it is seriously tough. But the way I look at this Vendée Arctique is that each section of this race can help me on next Vendée Globe".
Isabelle Joschke (MACSF): "I kind of worry about several stages. Leaving Les Sables d'Olonne we will get closer to the English and Irish coasts where there can be heavy weather. Two years ago we had two little storms there. Then we will get closer to Iceland, not routes that are well travelled so we have to be on it all the time. And to be safe. There will be a lot maneuvers, with only short periods of sleep and loads of sail changes.
Nicolas Lunven (Banque Populaire): "We will need to get the balance right between pushing and being competitive and staying safe. We may have to go up the coast here up Brittany then manage the passage across the mouth of the Channel. After the Fastnet it can be a leap into the unknown. I have been north twice in my life. We can get the low pressure passages that come from North America like we get in winter. There are the coasts of the British Isles in summer. Going round Iceland is very difficult: it is an extremely high island. The high relief of the land makes the winds very complicated".